Latest Brown Bunnies Update
The only white on these girls is the cum on their faces!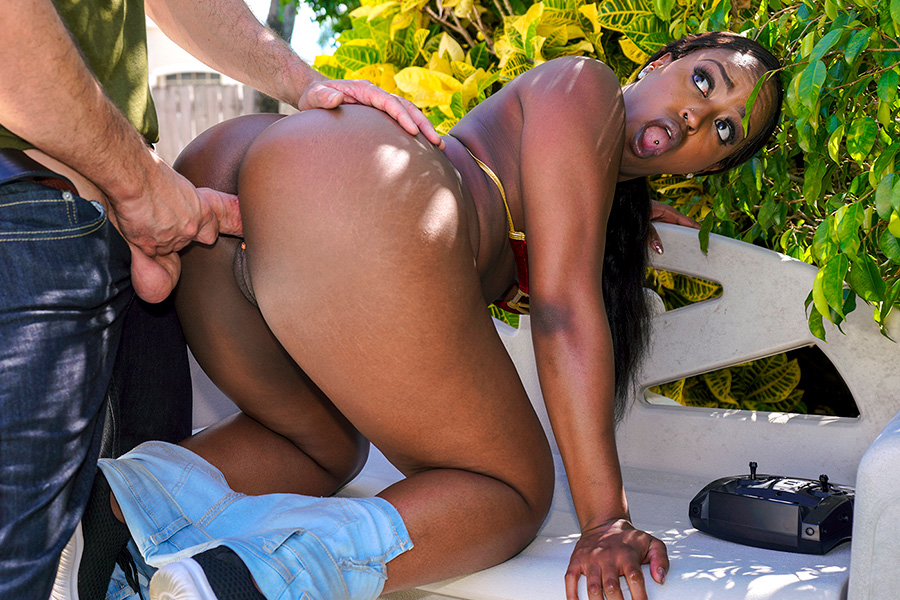 Trespassing Makes Me Horny
Sean and Nyna were playing with their drone, and accidentally crashed into the next house backyard, so they knocked on their neighbor's door a cranky, grouchy old lady came out, she showed them a no trespassing sign and kicked them out. Now, Nyna wants her drone back so she decides to defy her neighbor and sneak in with Sean into the backyard, Sean finds the drone and wants to leave as fast as possible but suspense and risk makes Nyna horny, she wants a quicky right there, so she starts blowing Sean, he is super nervous that is completely crazy but he cannot say no to Nyna, so he fucks her doggy style, then missionary then cow girl until he explodes delivering a huge hot load all over Nyna's face. Watch this video.
---
More Brown Bunnies updates and free videos
So many colors and all of them dark! Ebony, brown, caramel, mocha, cafe au lait African beauties!
---
More Black and Brown Beauties
---
Parents! Click here to block this website with free parental controls. Simple to use.